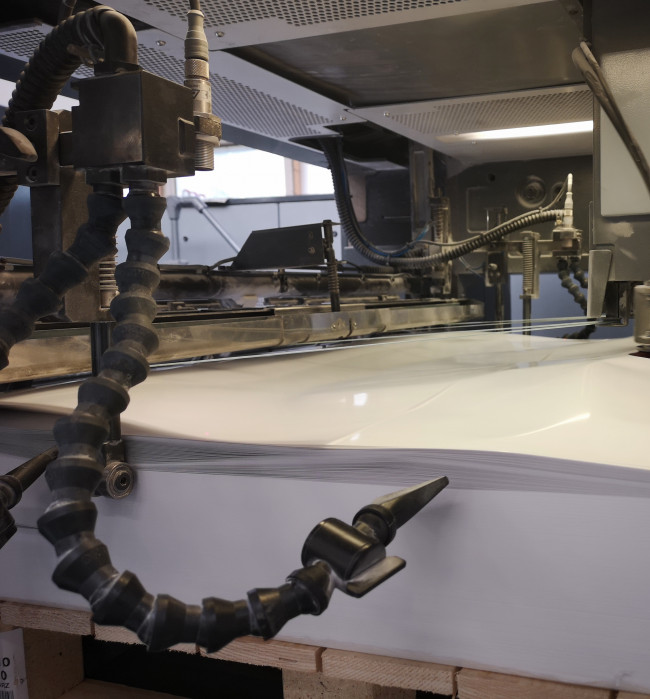 Offset, digital and screen printing, bookbinding processing, hologram, watermarks
Our technological equipment allows us to offer a wide range of book bindings and finishes of printed matter.
pre press : 

graphics processing, CTP, proofsheets

press: 

rotary offset printing, sheet offset printing, digital printing, screen printing

post press: 

bookbinding processing – soft cover (V1, V2, V3, V4), hardcover (V7, V8), sewn – band binding, spiral binding – vario, including classic and special finishes – lamination (gloss, matte, structured, soft touch, matte abrasion-resistant lamination, etc.), varnishing, screen printing, die-cutting, foil stamping with a wide range of foils, embossing, etc.

special: 

hologram, watermark, special inks – UV, IR, thermosensitive ink, ink reacting to metal, anti-copy ink, reflective ink, letterpress numbering, personalization, etc.